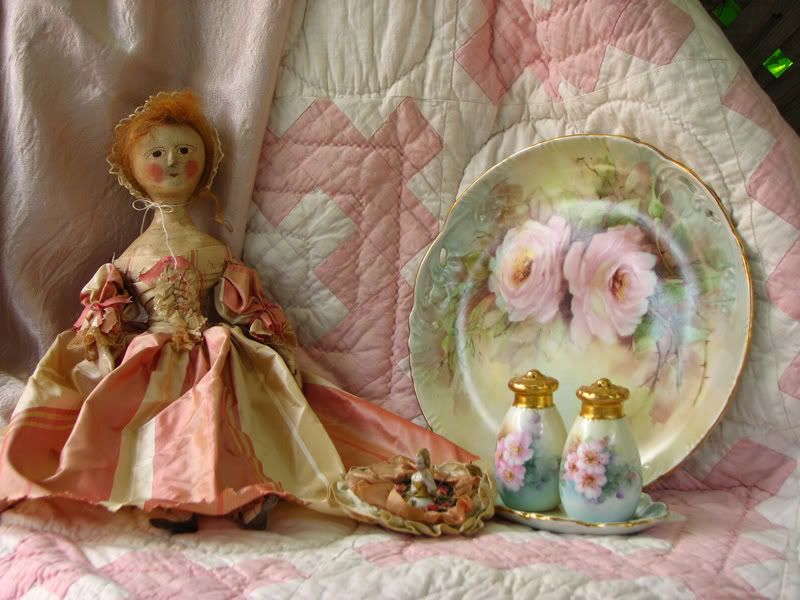 Pink - It comes in so many shades. From the faintest blush of an early June rose to the deep vibrant hue on an Indian silk saari.


We've been fascinated with the color for centuries. Pink was a popular choice for women's silk stockings in the French court of Marie Antoinette.
It was all the rage in America on the ribbons and bows that adorned the gowns of the Romantic era of the 1830s. It brought delight to the women that sewed it into their quilts during the sombre days of the Depression.


Today it is a symbol of hope for our fight against breast cancer. It can be found everywhere from fabrics and dishes, to glorious sunsets, in every conceivable tone.
I have always had a passion for pink. I've gathered a few treasures to share with you!


Queen Anne Doll by Christine Crocker, 2005
Quilt by Emma Sider Gilmore b. 1900
Plate and shakers (Austrian vintage)
Miniature half doll pincushion (German vintage)
Blush pink antique silk brocade (French)