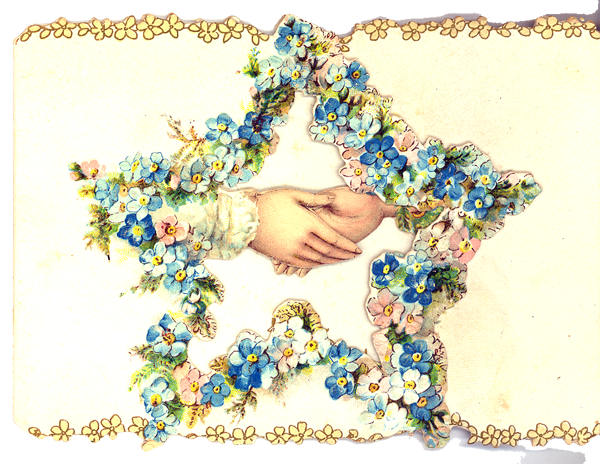 For years I have collected late 19th century autograph books. Little treasures filled with beautiful penmanship, prose, words of wisdom and love.
Each one reflecting the owner's location, people in her life and the heartfelt passages that were shared among themselves.
I feel that way about my blog. Tidbits of my life told to those with something in common. Visiting with other bloggers to read and indulge in their passions, pictures, sorrows and dreams.
There are some I favor, others I find intriguing and a few are absolutely fantastic. Blogs have the ability to allow me to travel to places I only dreamed about. They give me the opportunity to share a kind word with someone that is sad, lonely, or heartbroken.
Blogging is like those small booklets that were passed around amongst friends and acquaintances so one could leave a few words, many years ago…
'In the golden chain of friendship,
Reserve one link for me.'

May 24, 1882

Yours truly, Emily Spence