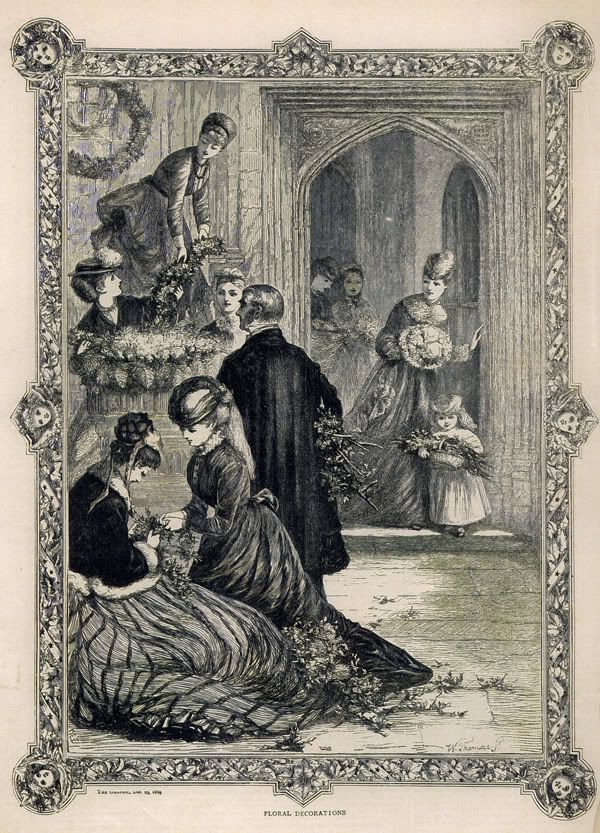 This engraving is from my collection and once appeared in the British publication 'The Guardian', December 25th 1859. As you can see we have always enjoyed decorating our homes, shops and places of worship with symbols of the season.
Now we begin to bake, cook, decorate and search for gifts to express ourselves with the things we hold close to the heart. Just remember to take it all in stride and do not be overwhelmed.
These words of wisdom written to a young lass named Katie in December of 1881 says it all.
"It is not much the world can give
With all it's subtle art;
And gold and gems are not the things
To satisfy the heart:
But oh if those who cluster round
The alter and the hearth,
Have gentle words and loving smiles
How beautiful is earth."