Living nestled amongst the Great Lakes we are often affected by lake effect snow. Sometimes falling as much as 3" an hour it may not take long to cover the ground. This morning started with ice pellets and soon changed to gently falling snow.
It blankets the grass and makes for a picture postcard view from the window.
For those of you that don't live in a region that experiences one of Nature's wonders it is hard to describe. It can be soft and billowing or harsh and stinging. Today we were honored by the gentle kind that brought many visitors to the back yard.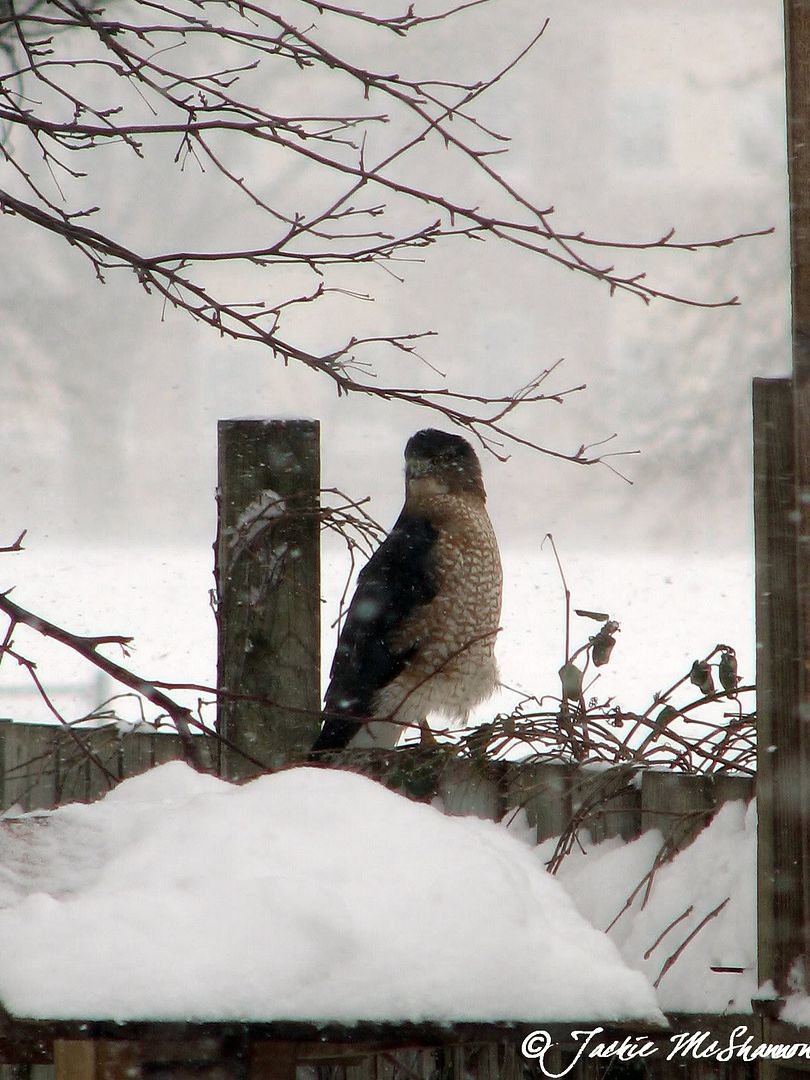 A beautiful hawk that frequents the area at this time of year.