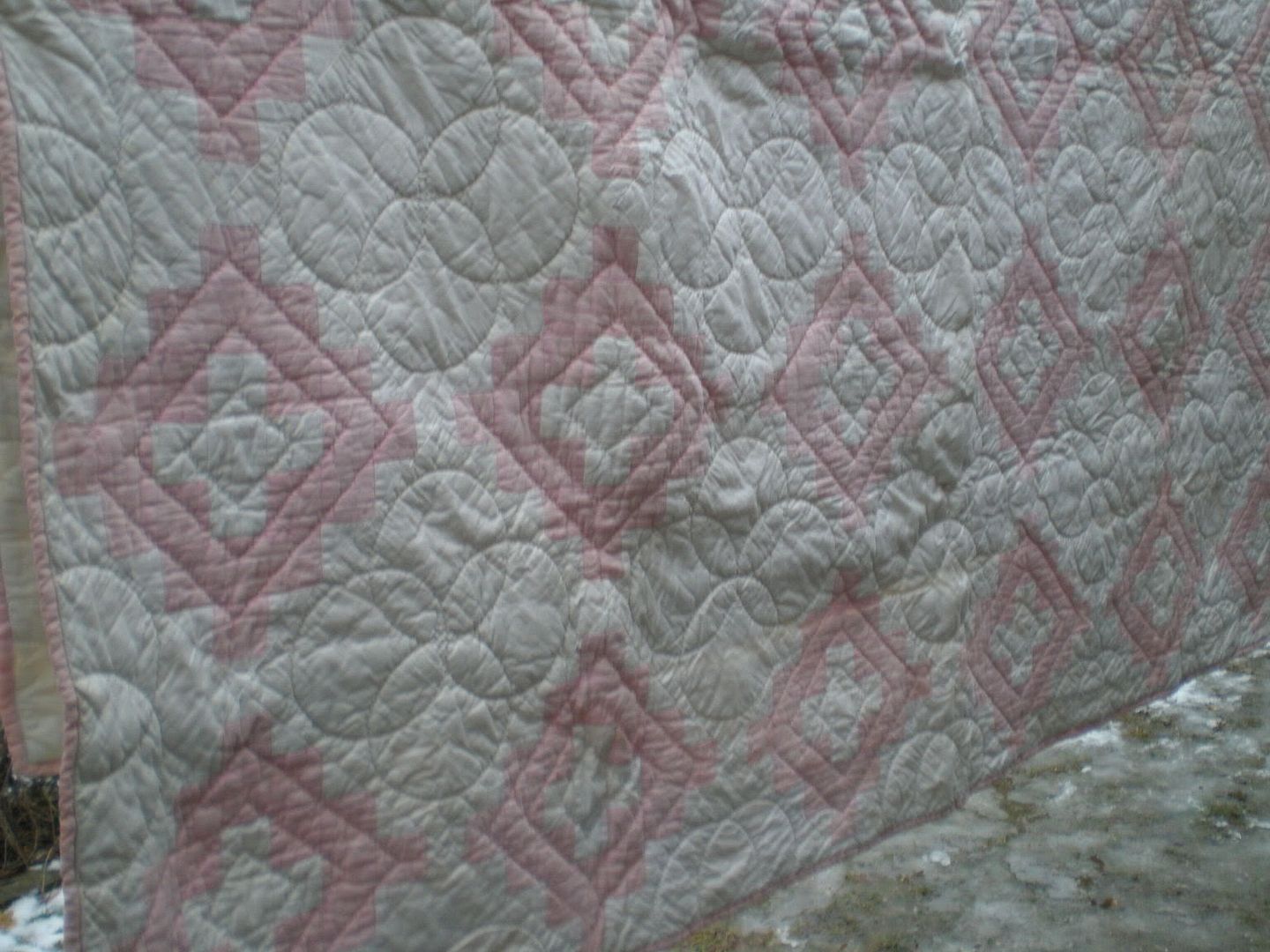 'Tis mild, breezy and cloudy today, a perfect one for airing the quilts.
Escaping from their muslin slips they are free to flutter in the wind. The clouds protect them from the sunshine, which can be hindering to their health. The gentle gusts will fluff each one as they share their pastel colors, bringing smiles to passersby.
I call them pieces of art that warm the heart. Can spring be too far behind?