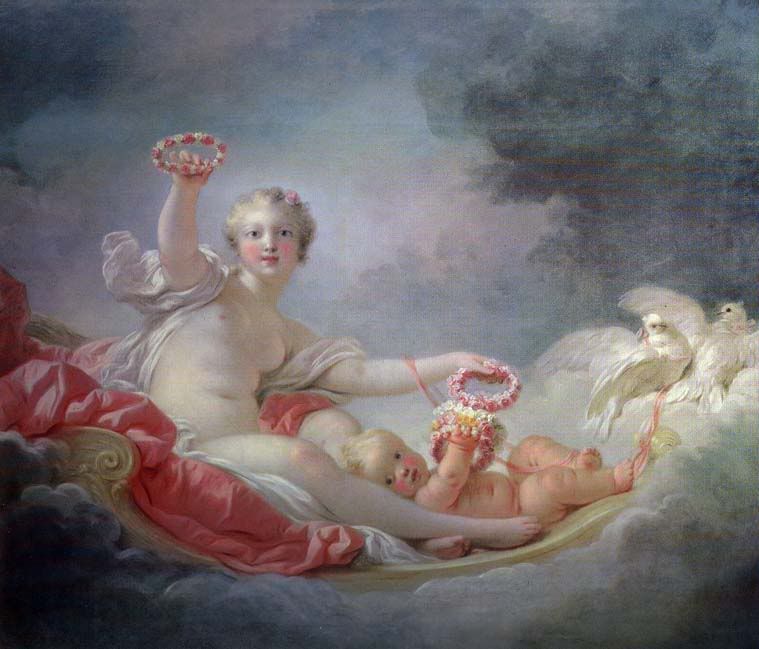 With all of Corey's (
Tongue In Cheek
) talk about matchmaking it has led me to wonder about Cupid and our obsession with him down through the centuries.
Cupid was the son of Venus (the Roman Goddess of Love). He is often depicted as a beautiful, capricious child with wings and a quiver full of arrows or a torch to inflame love.
The early French painters (Fragonard shown above) often included this fascinating creature.
He is portrayed onto plates, jewelry caskets, even fabric.
Perhaps that is why we are so enamored by this little fellow. Cupid dances across our field of vision throughout our daily lives reminding us that love is everywhere!