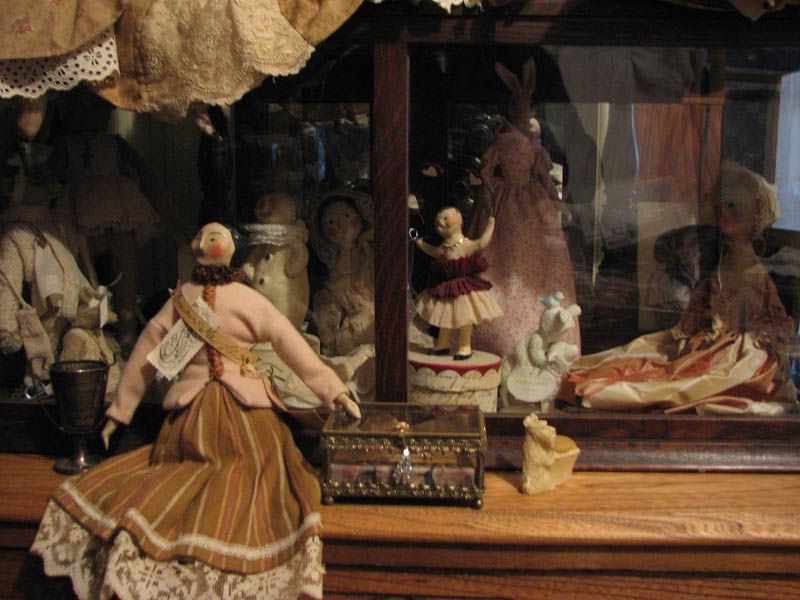 Over the years I have collected dolls. Growing up in the 50s and 60s I was witness to the evolution of Barbie. As a young girl I can remember a bubble cut red headed one I just adored.
When my great-grandfather passed away someone bought my great-grandmother Orphie a Thumbelina. She had always desired one but had never said so out of feeling silly to reveal such a secret to the man she had been married to for over sixty years. Well into her 80s she kept that passion until she passed away.
I know that many of you (male and female) had dolls in their childhoods that they fondly remember and in some cases still treasure. My brother (I hope he doesn't read this) had a Bunson Bernie Liddle Kiddle. He would race him around in a firetruck much to our amusement.
Now as an adult I still have that admiration for the doll. Of all the dollies in my care I would have to admit a special love for a large China dating from the 1860s. She was entrusted to me some years back by a sweet elderly lady that I had organized an auction for. Throughout the several weeks of sorting and wonderful conversations we discovered we had an ancestor by marriage in common.
After the auction was completed and she was preparing for her move into a seniors home she presented the doll to me.
This gift represents many things; a connection to the past, shared friendship and a passion for the doll.