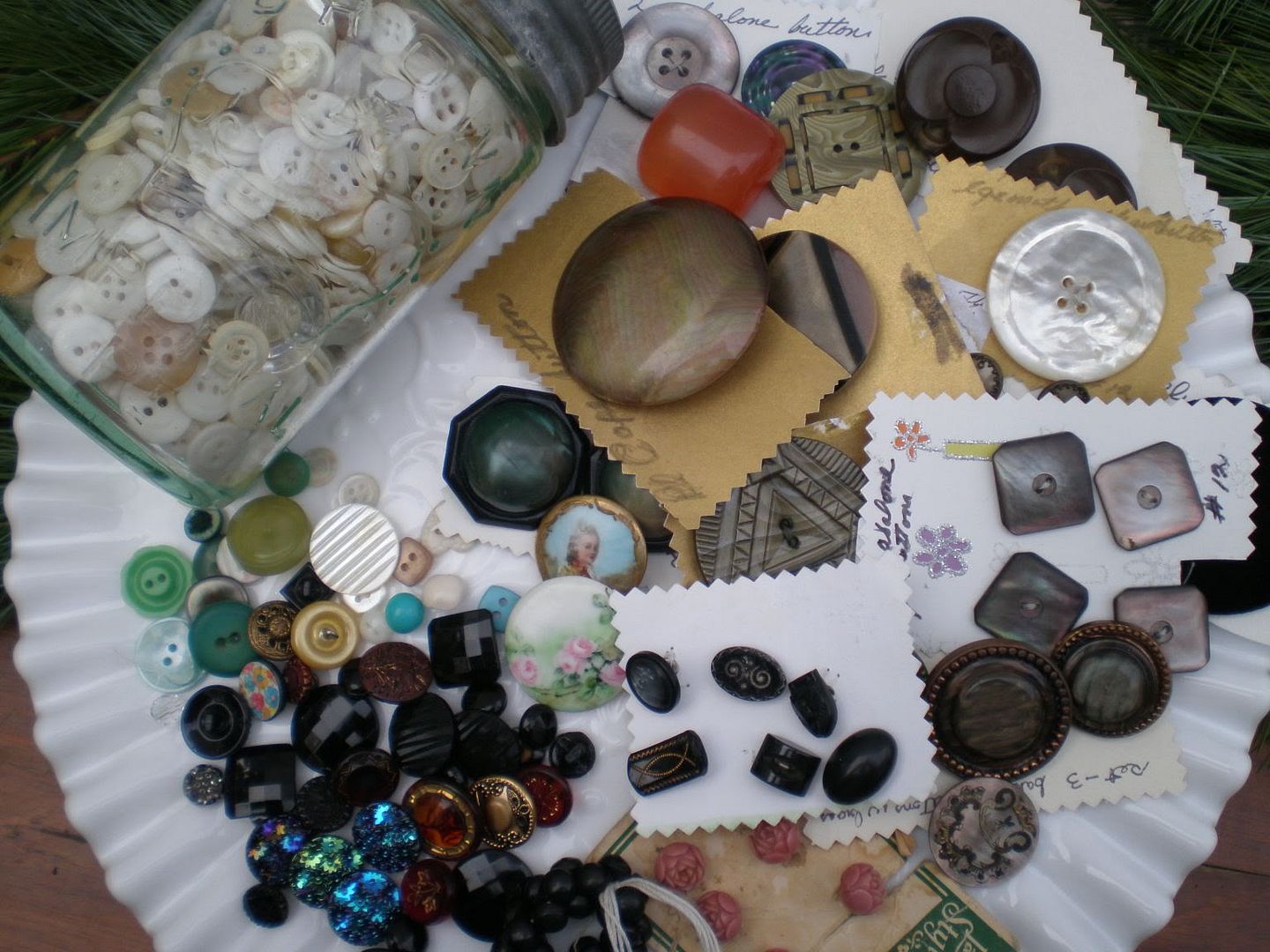 Two is a pair and three is the beginning of a collection. I collect buttons.
When I was a young girl I would spend Sundays with my fraternal Grandmother. In the morning we would walk to church. After the service we'd return home for a wee spot of tea as she put it. Agnace (the early Scottish spelling of Agnes) would bring out her button box and I would delight in its contents and the stories she told as we would sip sweet tea from her best cups and saucers.
I would line them up in rows by color or size, beauty or plainness on the freshly starched linen tablecloth. She would show me which ones were off my father and uncle's rompers, my great-granny's house dress or something new she'd purchased at a church bazaar. Every one had a tale to tell and I would sit there mesmerized as she spoke.
Years later when my Gramma passed away the button box became mine and so the collection began.
I have buttons from the Victorian and Edwardian eras, jet glass porcelain, mother of pearl and abalone. Some that are Bakelite and once adorned the big coats of the 1940s. The colors, sizes, shapes and beauty are endless.
One of my favorites comes from the uniform of a young man in the Continental Army of George Washington. It came North with the owner and his family searching for free land and a fresh start. (My maternal side.)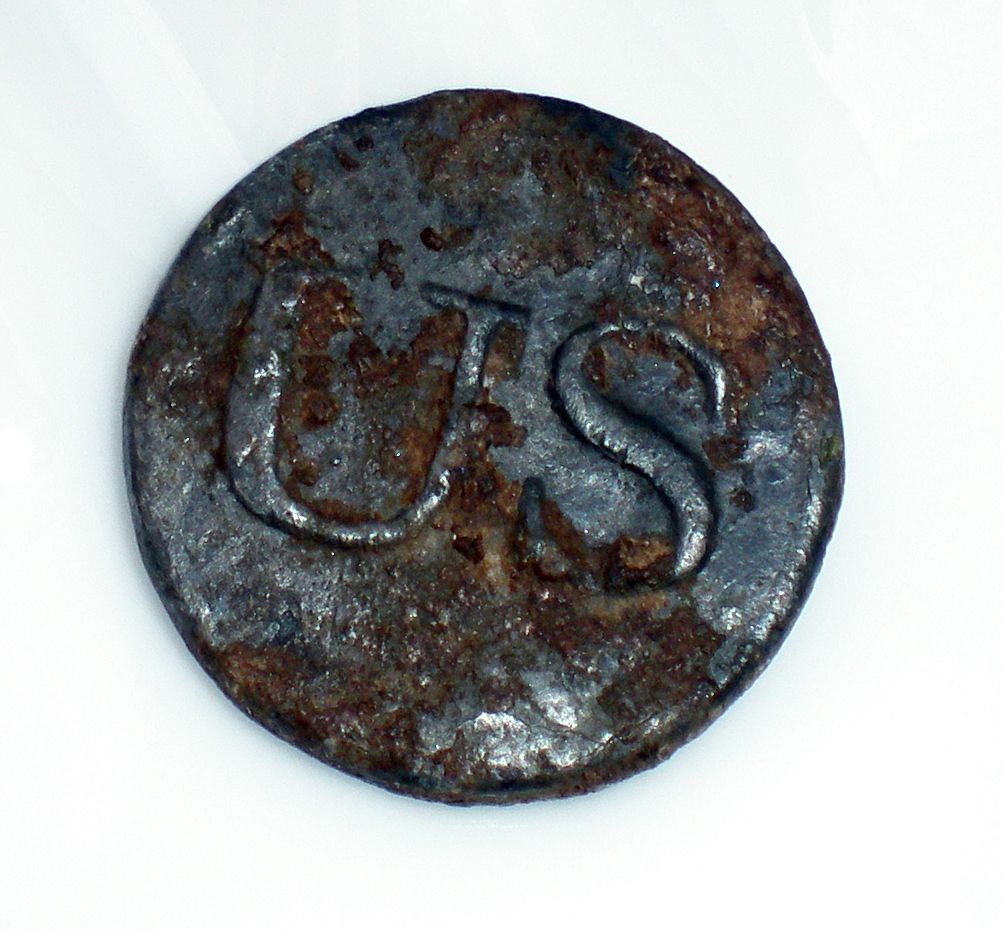 As tiny as they are my buttons have connected me to the past and are a passion I hope someday to pass along.