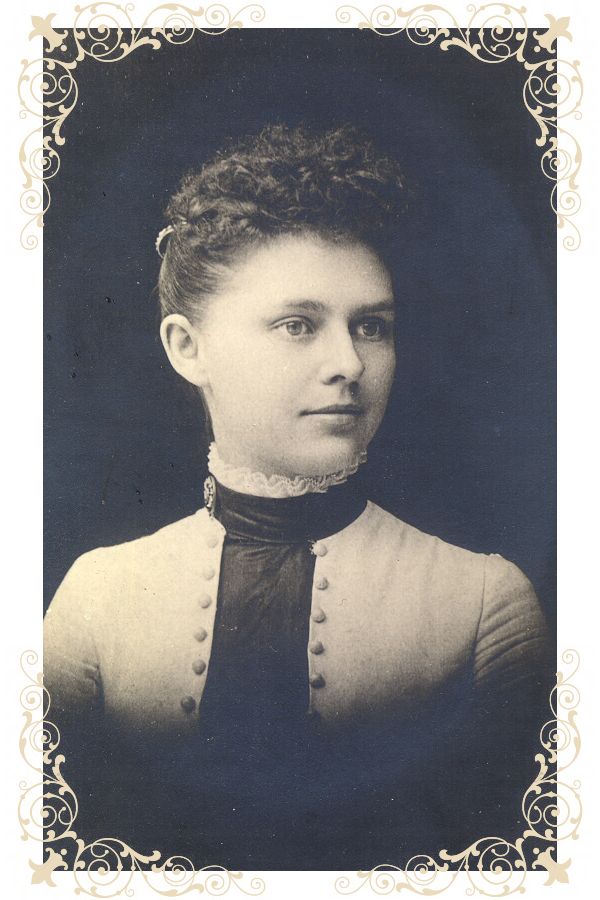 First I must apologize for taking so long to continue with the story of Nellie. Sometimes life gets in the way. Between the auction I was preparing for and my mother's recent fall, things have been very hectic around here. You will have to go back into my older posts to find part I for those who are not familiar with the beginning of this tale or need to be refreshed.
...The little diary lay on the desk that evening. Something called to me and I took it to read in soft glowing light beside the bed.
What started as a passion soon became an obsession. Nellie had written an entry for each day of 1883 that encircled her life. The weather, family, friends, how she made extra money, going to church and especially her younger brother.
Nellie even tucked a small slip of paper between the back cover. It was a list of names that would help me solve this puzzle for which she had given some of the pieces.
My research began. Nellie C. Fitts was born Eleanor Carrie Wilbur on August 15th, 1859 in North Leveritt, Massachusetts. She was the only daughter with three brothers. Luther, Julius and the youngest, Lester (six years her junior), born to Alvah and Trypthosa Gardner Wilbur. Her family drifted back and forth between Massachusetts and Vermont during her early life.
Sometime before 1883 she married Frederick Fitts who was born in Wardsboro, Vermont. They lived in rural Shrewsbury, Massachusetts. She picked strawberries, raised chickens (sold the eggs), sewed garments and the journal even mentions the red wool flannel she bought (for the quilt I had admired at May's auction).
The treasured book also gave insight into the things that would happen in her life several years ahead.
I was so entranced by Nellie's life I had to go to Shrewsbury to see for myself and discover any additional information I could find. To be continued...