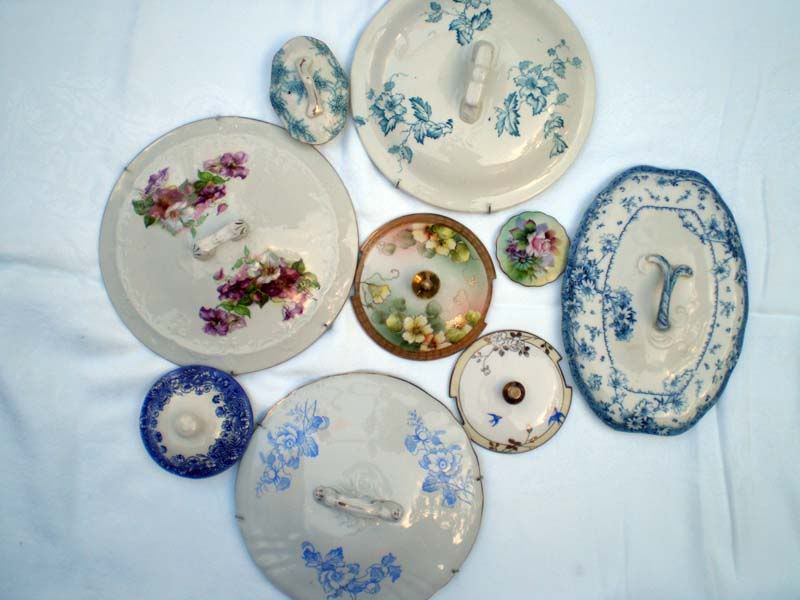 As you wander through the aisles of a flea market, browse the booths of an antique show, check out the white elephant table at a church bazaar or linger over a display at an auction, have you ever noticed something I chanced upon several years ago.
Orphaned lids; from vegetable dishes, trinket boxes, sugar bowls and even Victorian commodes. Some glass, most china or porcelain with beautiful stenciling, lustre glazes or delicate hand painting they call to me. Being sentimental to anything lost or abandoned I find these lids most attractive. I have accumulated a small collection and are always on the lookout for another.
So next time you're meandering about at a show or shop, take a second look at the lonely lid lying amongst the trinkets. You may even be persuaded to take one home!