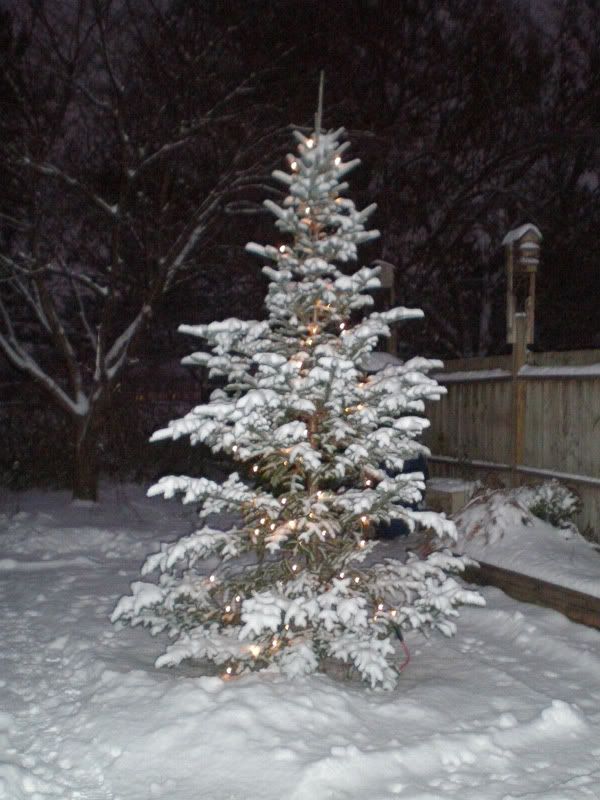 I love this time of year. This morning we were treated to 5 inches of new snow. Fluffy, billowing flakes that draped the branches of the balsam fir in a sparkling holiday wardrobe. The mourning doves land upon it sending a gentle cascade of glistening ice crystals to the blanket beneath. The air smells fresh and renewed.
I also enjoy the extra letters and parcels that arrive in the post. Christmas cards from friends and family from near and far. And the parcels; some ordered and others a surprise.
A particular one I was waiting for arrived yesterday. The contents were not unknown, but as I pulled back the tissue that gently cradled it within the protective box I was pleasantly taken aback. The artist had manipulated the crepe paper that framed the lady within to appear like silk ribbon. And the colors; earthy brown and deep dark crimson red. (The shades of a rich chocolate raspberry soufflé.) The angelic lady figure placed so perfectly to accommodate her beautiful wings.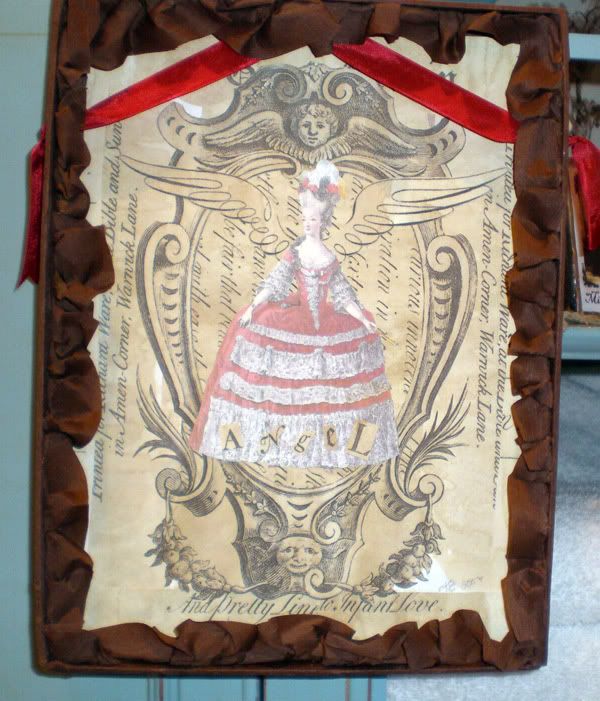 This was the first piece I had been able to purchase from Katie Estvold at
Sparrow's Cottage
. (Usually everything has been sold before I get to request one.) I have given her a special place to hang from the knob of my petite cabinet where I may indulge in her beauty often.
I'd also like to take a moment and send my wishes of hope to those in the US Midwest that have been effected by that massive ice storm earlier this week. It has left many in the dark and cold. Have faith, those tireless hydro crews are working non-stop.
May you enjoy your weekend as the countdown begins for this is the first day of Christmas. I hope your true love remembers!