'Oh to watch them flutter in the light spring breeze
Beneath the sun's warming rays
Cause me to dream of the babes they clothed
Alas, in the bygone days...'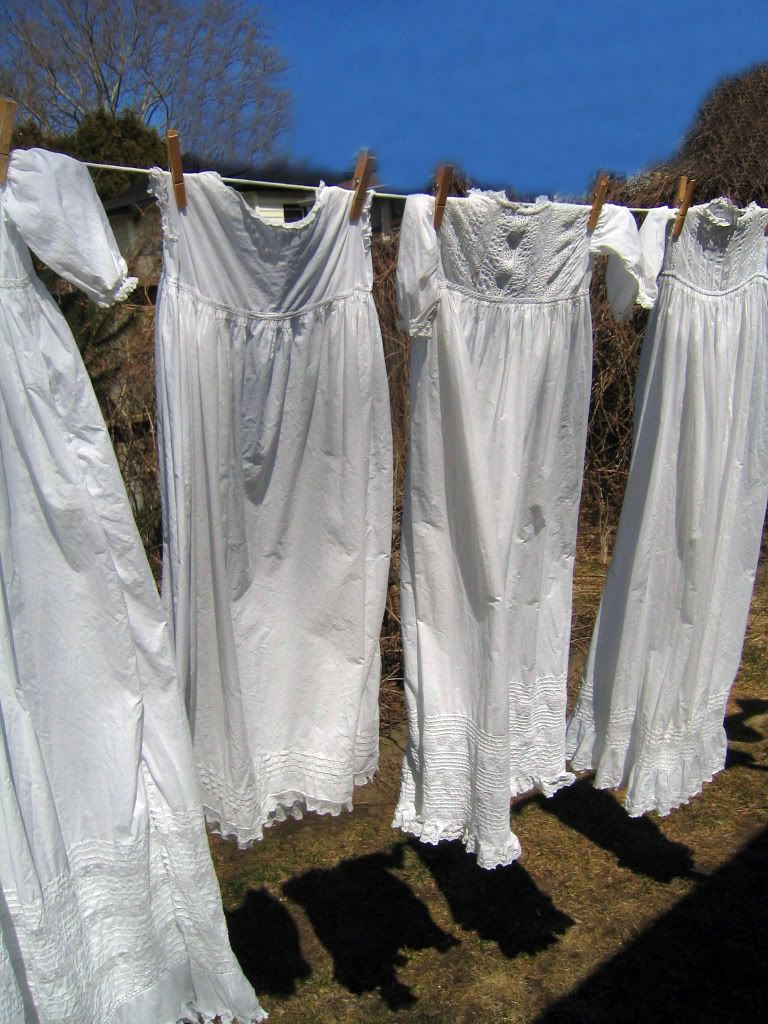 Pictured is a gathering of late Victorian and early Edwardian infant dresses out for a brisk spring airing.
I collect the gowns from various sources throughout the year. In the early spring they are hand washed and hung on the line to flutter in a gentle zephyr and dance in the sunlight.
Made from delicate fabrics; soft nansook, fine lawn, French flannelette and silk overlay these dainty frocks once adorned newborns to tots.
The long dresses are luscious in trims and lace. Some are exquisite in their fine pin-tucks or feather boning and insertion lace. Hems and bodices rich in broderie anglaise take one's breath away.
Some are used in creative projects while others are sold for display in a nursery, sewing nook or treasured for their intimate connection with our past.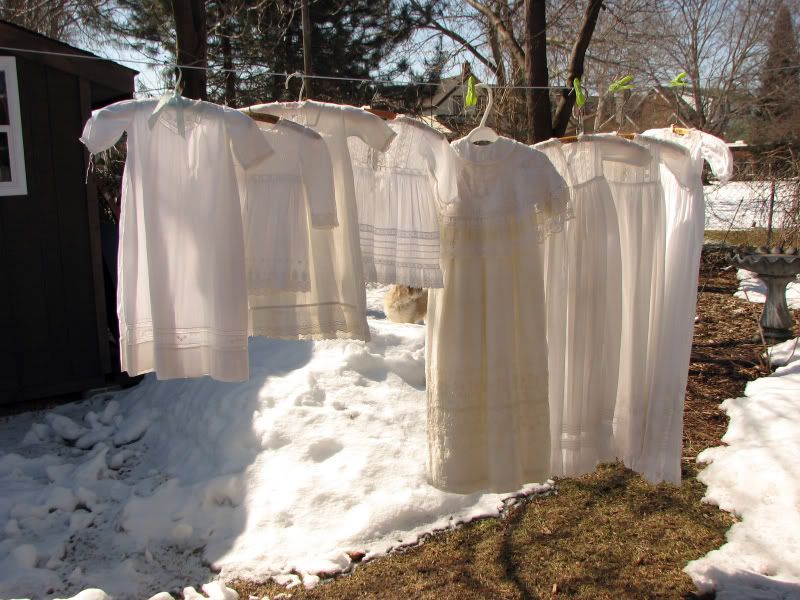 If I close my eyes for just a moment, I believe I hear the coos and giggles of the wee bairns whose lily white limbs frolicked beneath the gossamer fabric.