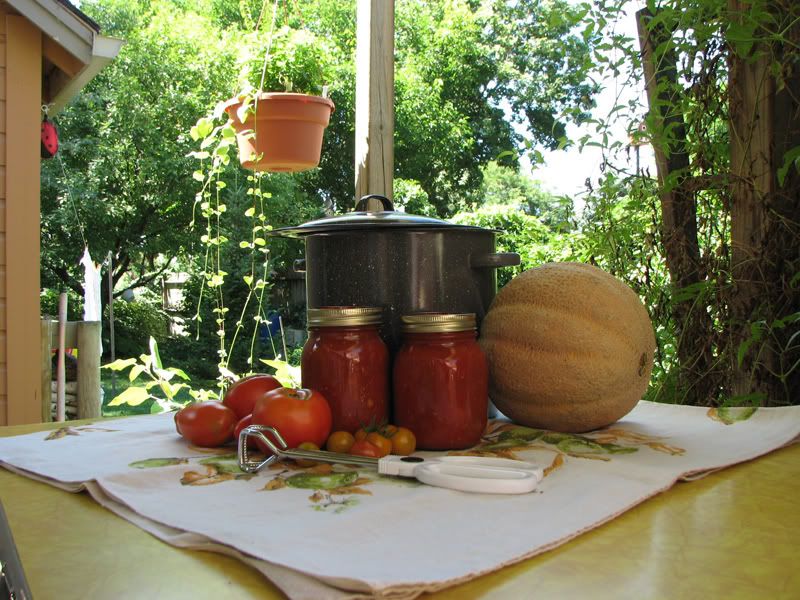 Today is canning day. A cooler morning, low humidity, and an abundance of ripe organic tomatoes makes it a perfect time. Pasta sauce is on the menu. Whether it's preserving for fun or just so I know what's in that jar, I find it both rewarding and satisfying to see my pantry shelves stocked with an array of jars containing the goodness of summer fruit and vegetables.
It fills the kitchen with an alluring aroma that connects me to the earth and my ancestors. Preserving the foods concocted from family recipes is the very essence of life.
On a cold, snowy, winter day I need only to open the lid and it will take me back to the season when the gifts of Mother Nature were aplenty.
So support your local farms, indulge in the goodies they grow, and be thankful for the delightful food that nature provides.