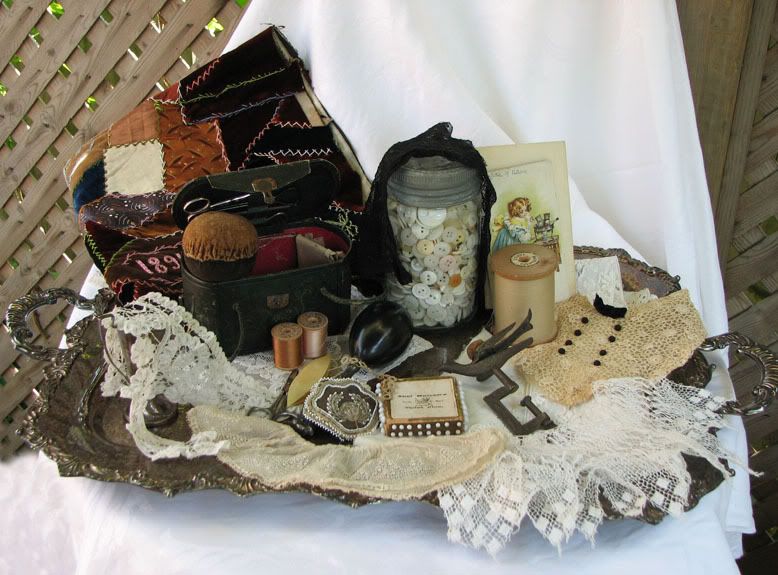 Some mornings when I look at all the stacks of drawers and boxes (that's a polite term for stuff) I've accumulated over the years, I ask myself why?
Old spools of silk thread, 1000s of buttons, snippets of antique lace, tidbits of ribbon and quilts, well I've lost count.
My dining table has become a montage of sorted stacks of fabric salvaged from antique garments and coverlets. Somewhere under the piles of vintage tablecloths and napkins I found my keyboard so I could type this blog.
It's like an addiction! You attend an auction in case there's that one special item you're looking for and end up buying the whole box. You've been called to give an appraisal for an estate and find yourself unable to close the car trunk for all the goodies you couldn't do without. Thrift shops and yard sales - we won't even go there.
But when I'm finally wrapping the parcel that's off to a favorite dollmaker, collage artist or vintage cushion seamstress, I realize why. They will take that snippet or tidbit and weave their magic to give it new life, all over again.