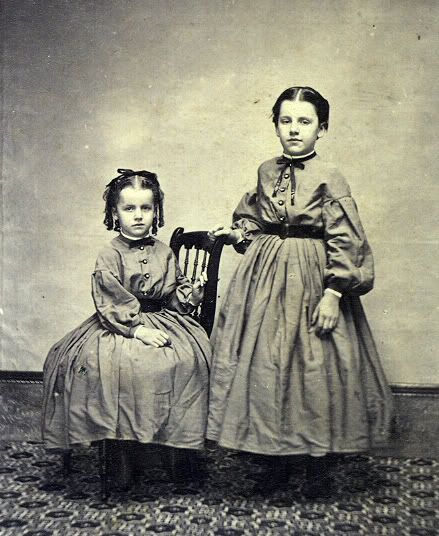 Catharine and Weltha were born into a New York family in the decade preceding the Civil War. Catharine was three years her sister's senior. They were inseparable throughout childhood.
When they were old enough it was decided the girls would attend a lady's academy. Here they would be taught the needle-arts, painting, etiquette... all the necessary functions to prepare them for marriage and running a household. The sewing birds were a gift upon completion of their schooling.
The sisters took their knowledge and opened a dressmaking shop. They managed the store for nearly half a century and spent all their lives together in the rooms above it.
Catharine passed away at 95. They were finally reunited in 1956 when Weltha died at 101. Their long lives had spanned across two centuries.
I can almost hear the softness of their needles passing through the fabric as the sewing birds held it in place.
Sewing bird (needlework clamp) - a fabric holder which functions as an extra hand to hold taut the fabric being stitched. (source: An Illustrated History of Needlework Tools by Gay Ann Rogers)